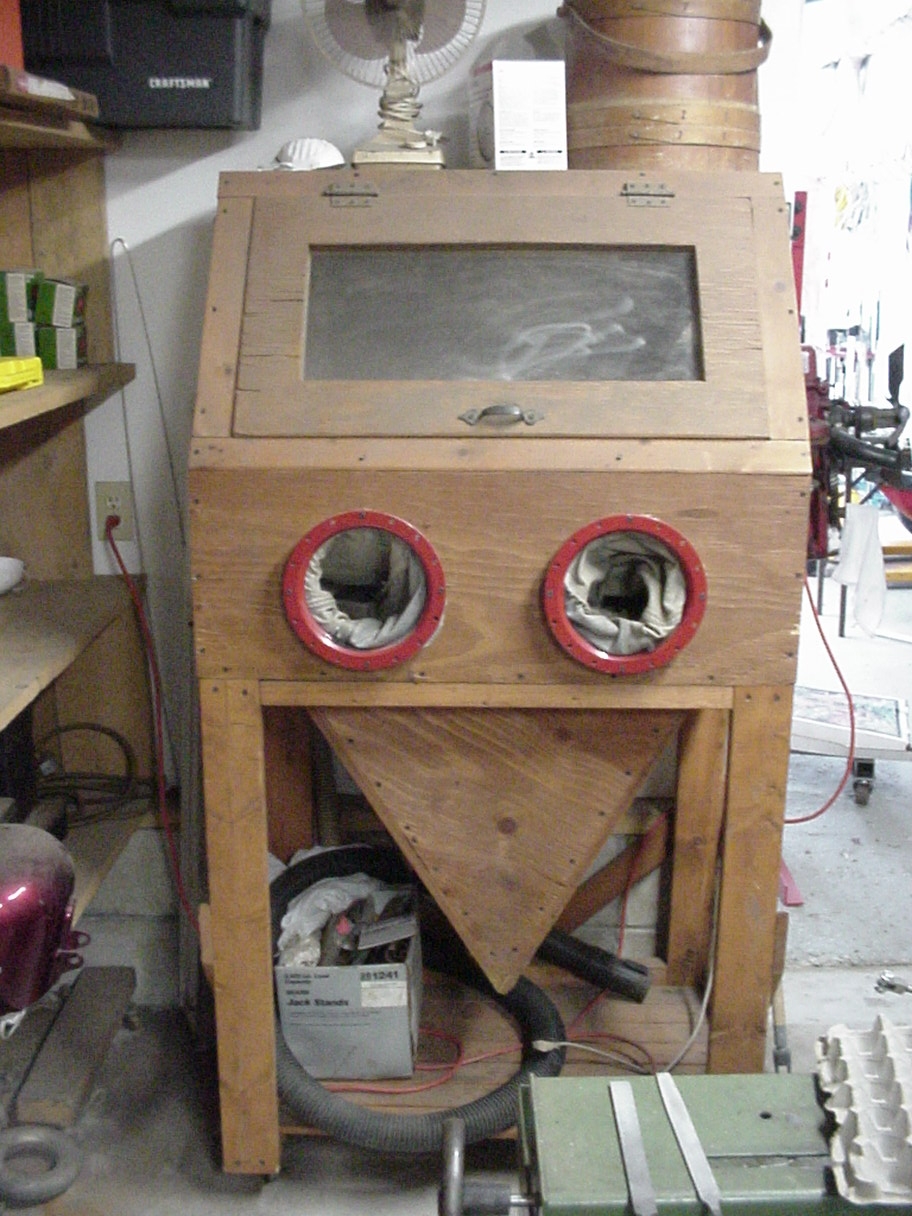 I made this cabinet out of wood with a steel lined interior.
Red rings are helicopter bearing halfs with Levis pants sewn into the gloves.
Quick change gravity feed trap door.
Steel floor grate inside to rest parts on.
Outdoor flood light in the top right corner.
Leg casters for mobility.
Vacuum port for semi-dust free operation.